Year 9 Bronze DofE Sessions – a reminder!
A reminder that our first DofE Bronze session for Year 9 participants is tomorrow, Wednesday 9th November 3pm-4.30pm in C1. This is a compulsory session for anyone who wants to take part!
Please keep checking our DofE Blog on the website here for anything you need for DofE! https://broadoakacademy.clf.uk/blog/dofe-blog/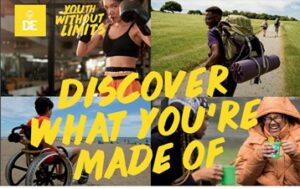 Payments will be added to ParentPay this week and are due by Friday 18th November.
DofE Sessions Term 2:
Wednesday 9th November 3-4.30pm C1 – compulsory – programme planners and activity logs (bring your booklet!)
Wednesday 16th November 3-4pm in C1 – drop in session for extra support (bring your booklet)
Wednesday 23rd November 3-4.30pm C1 – compulsory – get your eDofE logins (remember your booklet with personal contact information completed)
Wednesday 14th December 3-4.30pm C1 – compulsory – check-in on where you are with eDofe and activity logs, plans for 2023 sessions!
A reminder that you can still sign up until this Friday 11th November: Broadoak Academy DofE Sign Up Form
Oct 2022 – DofE Bronze Award Starter Letter Year 9