ParentPay Information for New Starters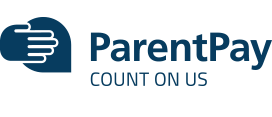 At Broadoak Academy we are a cashless school and we ParentPay online platform for all payments for school meals, trips and resources.
In your welcome pack, you will have received your individual login details. If you have not received these, please contact our Finance team by email to [email protected] or call 09134 422000.
ParentPay offers you the freedom to make payments whenever and wherever you like, 24 hours a day, 7 days a week – safe in the knowledge that the technology used is of the highest internet security available.
You have a secure online account, activated using a unique set of activation codes. You will be prompted to change these and create your own secure Username and Password for future logins. If you have two or more children at the Academy, you can merge their accounts once logged in. Here are your ParentPay account activation codes; please don't hesitate to contact the Academy if you have any problems.
Making a payment is straightforward and ParentPay holds an electronic record of your payments to view at a later date; no card details are stored in any part of the system. Once you've activated your account you can make online payments straight away.
Those parents wishing to pay cash can do so at local convenience stores displaying the PayPoint logo using the barcode letters available from the Finance Office. Please visit www.parentpay.com, click Login and activate your account using the codes above. Your support by using ParentPay will help the Academy enormously, thank you.
Please use these links for useful guidance to use ParentPay: