Broadoak Academy students celebrate GCSE successes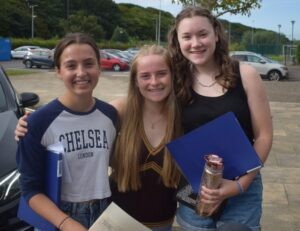 At Broadoak Academy we are delighted to announce that students have yet again performed positively as our improvement journey continues. Our students have improved on grades 9-4 in English and Maths against 2019 outcomes and are in line with 2019 outcomes on grades 9-5 in English and Maths, a significantly positive outcome in the context of grade boundaries returning to 2019 pre-COVID measures.
To find out more and to read how the Weston Mercury reported this click here.