Read about our Dyslexia Association Bronze Award
AMAZING NEWS – BROADOAK ACADEMY RECEIVES BRONZE MEMBERSHIP FROM THE BRITISH DYSLEXIA ASSOCIATION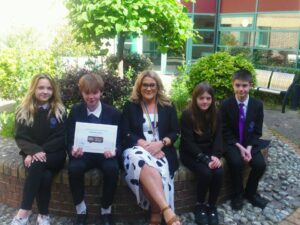 We are currently working with the British Dyslexia Association, and have received a bronze membership because all our classrooms are dyslexia friendly. This means that:
· All handouts and letters home are on cream paper
· All fonts are sans serif fonts, such as Arial and Comic Sans, so letters can appear less crowded.
· All our font sizes are a minimum of 14 point.
· All worksheets and PPTs follow inter-word spacing of 1.5.
· and are in A4, with 1.5 spacing and size 14 font.
All students at Broadoak Academy are screened for dyslexia. If a student comes back with signs of dyslexia, they are placed onto the SEND Register and assigned a keyworker.
We also then screen for access arrangements to see if each student needs any support for their exams and make this their normal way of working. If a student needs a reader, they will have a reading pen and if they need a laptop, they will have one to use for every lesson.
We also screen students for their reading age and if it is below eight years, they will be placed onto a 10-week reading intervention program, after the 10 weeks they will be rescreened.
We are super proud of this achievement.